Streamline Your Access Review Process with
TheFence's

Automated Solution 
Say Goodbye to Manual Access Reviews with TheFence's Automated Solution. The goal of user access review in the cloud is to grant appropriate access to resources and data while preventing unauthorized access 
With the use of TheFence™ you can review user access rights in the cloud, ensuring that the right people have access to the right resources and data - while unauthorized access is prevented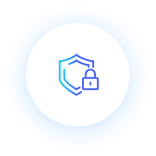 Improve security
Fortify your cloud security with automated user access reviews. Detect and eliminate unauthorized access privileges, reducing the risk of data breaches and cyber attacks.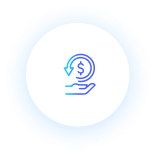 Reduce costs
Maximize your resources and minimize costs with user access review. TheFence identifies and removes unused accounts and access privileges, helping you optimize licensing and subscriptions.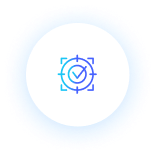 Maximize transparency
TheFence sends notifications and alerts directly to your company's communication channels so there's maximum awareness. Nothing blocks the flow of information.
Ensure compliance
Our solution helps you meet regulatory requirements such as HIPAA, PCI DSS, and GDPR in order to avoid penalties, legal action - or even the constant headaches, that auditors might cause.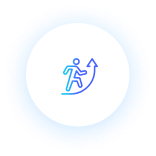 Boost productivity
Take your productivity to the next level with access review. TheFence guarantees your employees have the resources they need to deliver outstanding results.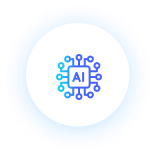 Power-up of AI
AI-powered tools can automate the process of access review by analyzing access logs, identifying anomalies and patterns and flagging risky access attempts.
Why
automated

user access review saves time and efforts for your business?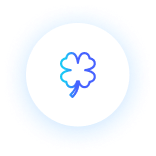 The review management and orchestration works like a charm
Decisions can be quickly turned into action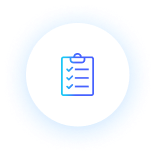 Administration, results, proofs at your fingertips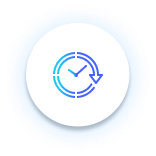 Your reviews will be full scaled, deep, accurate and super fast
What can go wrong in your
manual

user access reviews?
Only the user's employment status is reviewed, and their rights and roles are never checked. 
The review process is not documented, making it impossible to track who reviewed what and when. 
The identified problems are only corrected with significant delays or not at all. 
The examination of conflicting rights is excluded from the review process. 
The review process is not consistent and not regulated internally. 
Only the users of the employees are reviewed.

 

No one checks the rights of technical users.

 

The external users are also excluded from the review.

 

The collected data are not documented, and the scope differs  system by system.

 
The rights of the users are checked against external, manually simplified lists.

 

The contents of the roles are not collected and reviewed.

 
The review is not conducted by the business owner / data owner but by the IT administrators, so no one will notice and follow business changes in the access profile contents.

 
The reviewer passes the task on to someone else (with or without the sufficient knowledge).

 

The expertise of the reviewers ranges widely, and some do not have adequate knowledge for the review.

 

The reviewer is not aware of the business risks and conflicts related to the access rights.

 

The reviewer must also check their own entitlements, which is inherently conflicting.

 
They manually manage, coordinate and monitor the review process.

 

The review is complex, incomplete, and difficult to enforce through the whole organization.

 

The process takes a long time, and it is difficult to get responses from the reviewers.

 

The IAM tool (if any) does not (or cannot) be configured for user access review process

"Before using TheFence™, conducting User Access Reviews for audit compliance used to take way too much time and resources. Now we are able to accomplish the same task quickly and easily. TheFence™ is also able to conduct access reviews for our customized systems and custom applications. Practically any individual technology can easily be developed and connected."
"TheFence™has improved our ability to collaborate effectively and provided us with the necessary information to make faster and better access decisions and handle our overpermissions. With the help of the software our data owners, line managers, approvers are now aware of what they are approving or declining. We have a clear picture of who has access to what."

Automate your access review with
TheFence™
Experience a new level of efficiency, security, and compliance with TheFence's advanced access review solution
Built in cloud integrations
Manage access rights from integrated systems and ensure compliance with industry standards and regulations such as the least privilege principle and segregation of duties.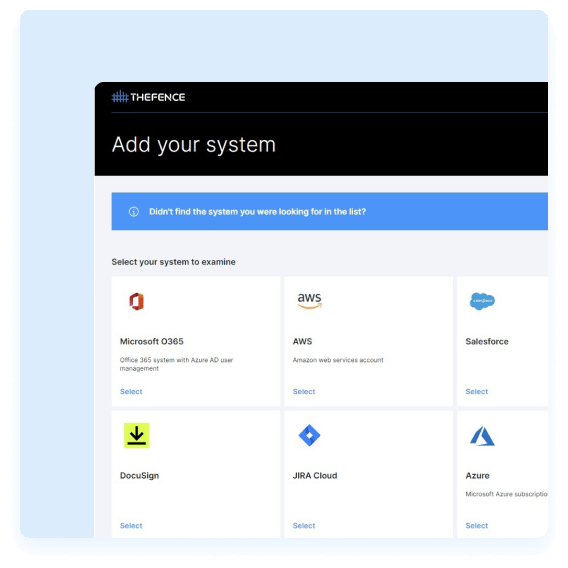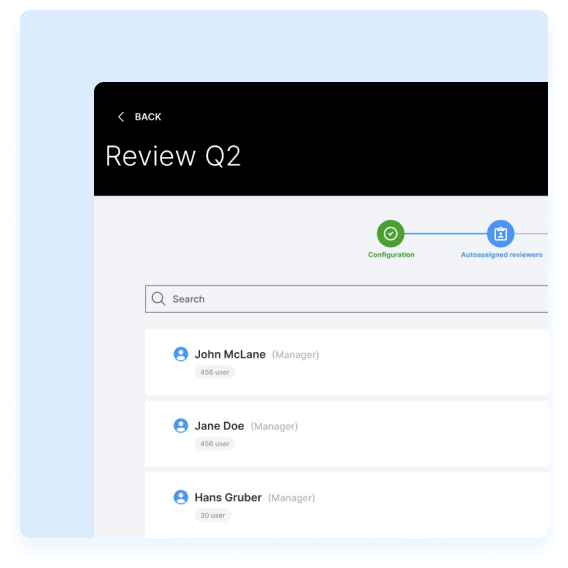 Automated user identification 
TheFence™ can seamlessly connect to HR systems, extract data and identify users automatically.
Access entitlement analysis and risk scoring
We help reviewers make better decisions by showing access risk scores.